About Health By Hamdon
Health By Hamdon offers many services under the same roof to allow a more streamlined type of patient care. On the Chiropractic side, we offer Spinal Decompression (Flexion Distraction Spinal Decompression) which is unlike almost all other chiropractic treatments.
Our physiotherapists utilize a one-on-one type of approach with their patients, and our massage therapists are always are in direct communication with either the chiropractor or physiotherapist that referred the patient to them. Health By Hamdon also differentiates ourselves by offering in house Xrays, which most other chiropractic offices don't have.

Elite

Professional

Effective
Dr. Fahed Hamdon
Doctor of Chiropractic
Dr. Hamdon is a top-rated Chiropractor in St. Albert and Edmonton. Dr. Hamdon majored in Biological Sciences and minored in Business at the University of Alberta, and then went to Chiropractic School in San Jose, California. Since then he has effectively treated patients with many different types of spinal conditions over the past 10 years. On September 1, 2015, he opened his own clinic, Health by Hamdon, and has built a team that is dedicated to improving your health.
Dr. Hamdon has a comprehensive understanding of the biomechanics of the spine and the nervous system. He is educated in the ailments of the discs and nerves of the body. His treatments range from Chiropractic Adjustments to Flexion Distraction Spinal Decompression, with a heavier emphasis on the latter.
At home, Dr. Hamdon enjoys spending time with his wife and daughters. He also enjoys playing sports such as soccer, basketball, and football. ​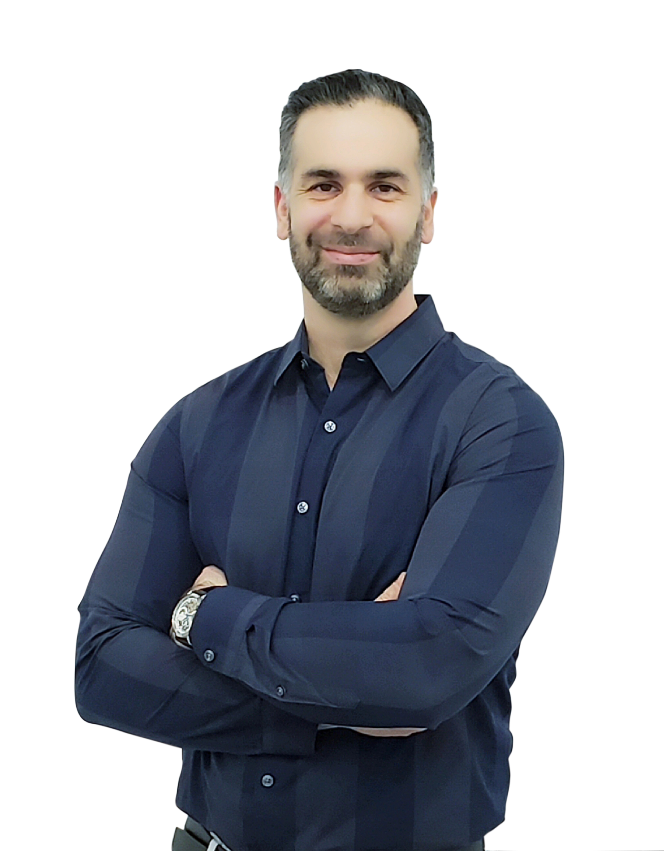 First doctor to treat the problem, not the symptoms. If you have real back problems and finally want them dealt with, this is your place.
I've been a patient of Dr. Hamdon for several years now. His professional and knowledgable treatment made me confident immediately. I was pain-free in about 3 -4 weeks, the results speak for themselves, and I have been a patient for over 2 years. I now understand how important back maintenance is, so I continue to see Dr. Hamdon only as needed for adjustments. I am fortunate to have top-notch care where I live. His staff is also very friendly and competent.
I have been going to see doctor Hamdon for a very long time and I don't know where my body would be if it wasn't for him. He has helped me a lot with my mobility. I highly recommend him!
Dr. Hamdon is not only a great chiropractor, but he is a great listener. I'm glad I found him to take care of my back/neck. He has always been very professional in his practice; his great sense of humor is always appreciated. His staff is also awesome! I would recommend him in a heartbeat.
Book An Appointment
Find out what your body can do with a professional on your side!