SHOCKWAVE THERAPY
Radial Shockwave Therapy produces a "shock wave"or Radial Pressure Waves by using a precision ballistic mechanism. Kinetic energy is produced by the handpiece of the Shockwave machine, which is applied to the ailing part of the body. The kinetic energy is then converted into sound energy, and this acoustic pulse is transmitted into the tissue to be treated. These acoustic pulses are classified as radial pressure waves, or more commonly as "Shockwaves." These waves travel through the tissue, which creates a therapeutic effect, allowing for an increase in metabolic activity at the injured tissue, altering the structural and chemical activity of the injured tissue, and accelerating or "jump-starting" the healing process.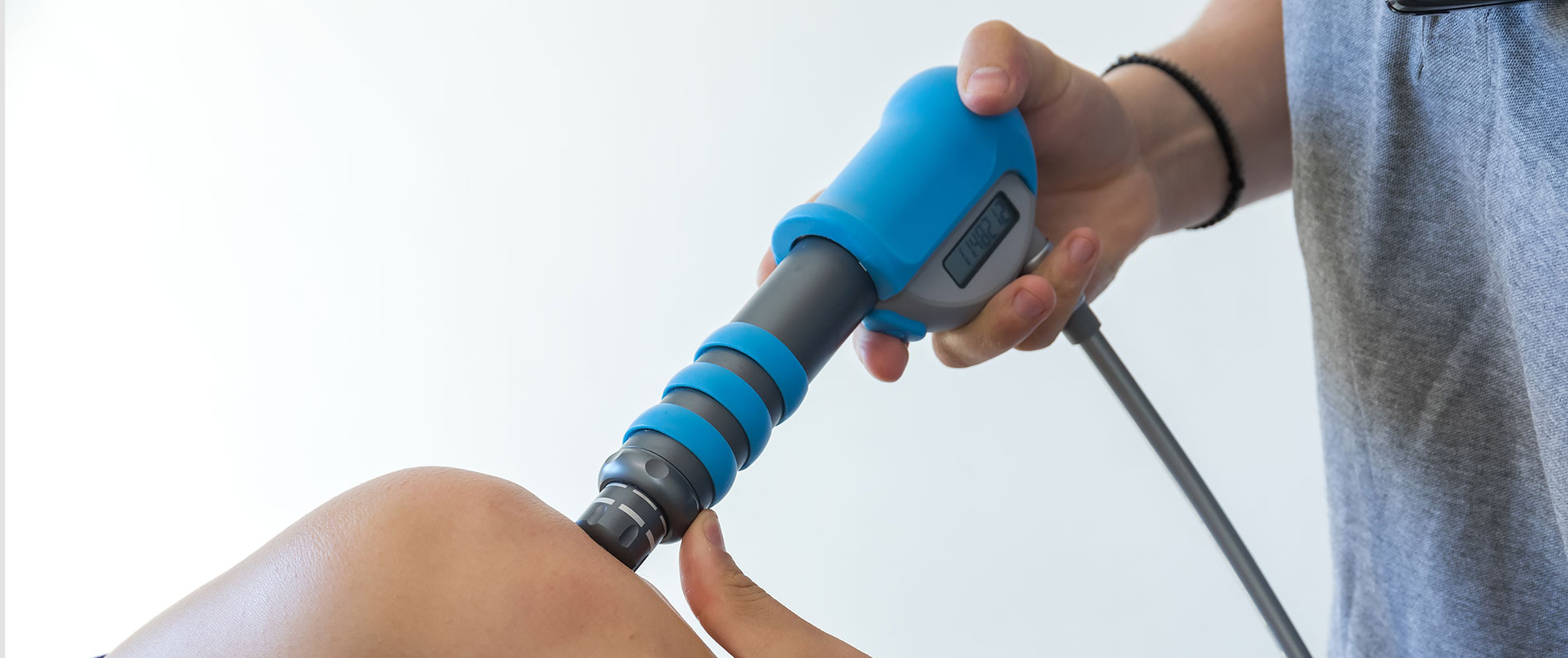 Conditions most effectively treated by Shockwave Therapy
Plantar Fasciitis
Tennis Elbow (Lateral Epicondylitis)
Golfers Elbow (Medial Epicondylitis)
Patellar Tendonitis(Jumpers knee)
Hip Bursitis
Shoulder Bursitis
Achilles Tendonitis
Muscle Strains
Rotator Cuff Injuries(tendonitis)
Shin Splints

Book An Appointment
Find out what your body can do with a professional on your side!